Latest technology in the restoration of the Hun cauldron found at Ar-Gunt
written by: MKI
published: 07 November 2022
---
________________________________________
The first phase of the restoration of the large cast-iron Hun cauldron excavated at the Mongol site of Ar-Gunt in 2022 has begun, in cooperation with the Research Centre for Archaeology and Archaeogenetics of the Institute of Hungarian Research:
a 3D scan of the fragmented cauldron has been carried out using the latest technology. The researchers will scan the pieces of the still unrestored cauldron one by one, with a particular focus on the most accurate digital mapping of the fracture surfaces.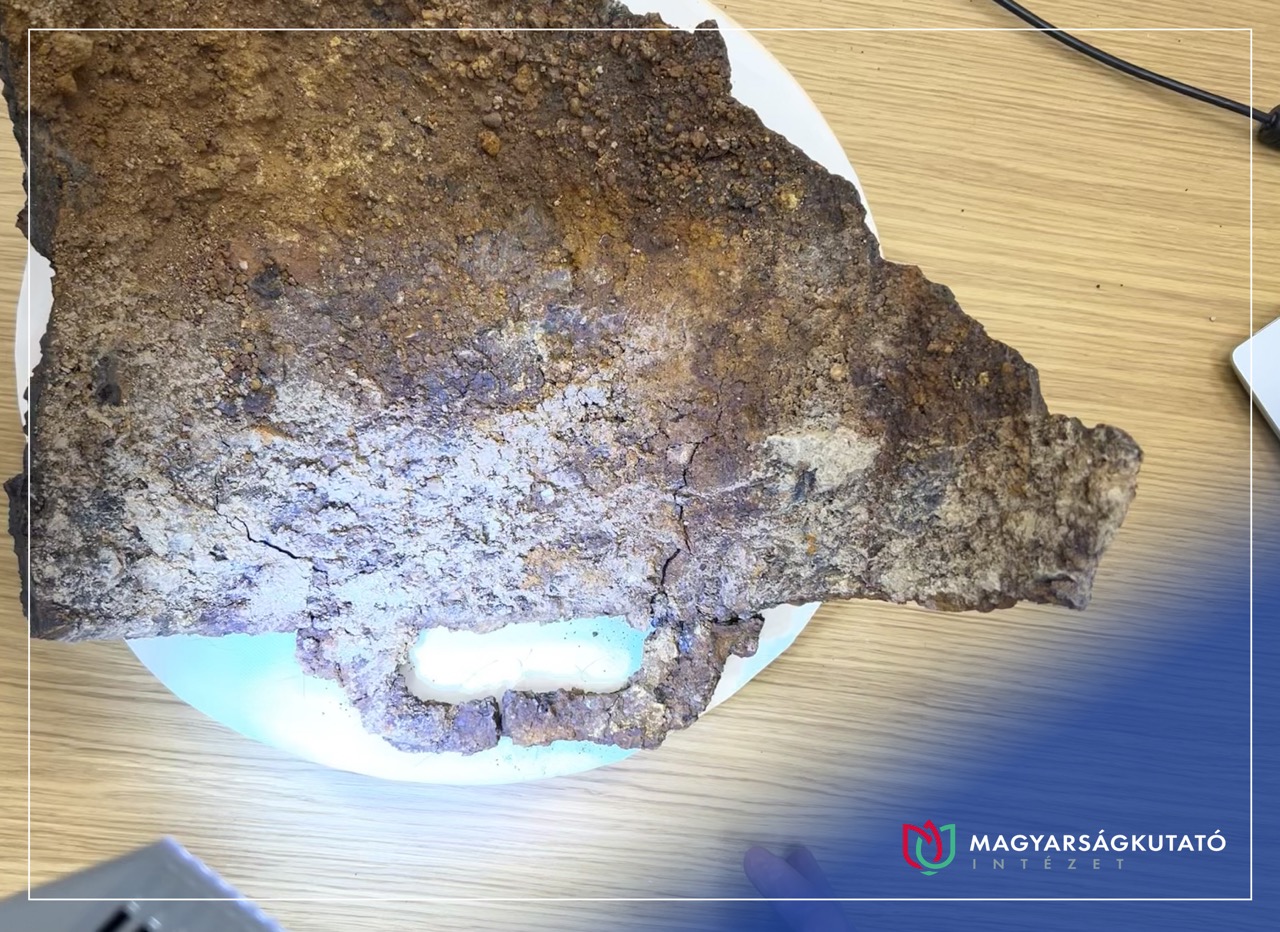 From these fragments, a rotatable, three-dimensional image of the cauldron can be digitally assembled - which will also facilitate physical restoration and the reassembly of broken pieces.
In addition, after the physical restoration of the cauldron, the object will be scanned to create a three-dimensional "before and after" image that can be compared - allowing the pre- and post-restoration condition to be observed, using a rotatable digital model.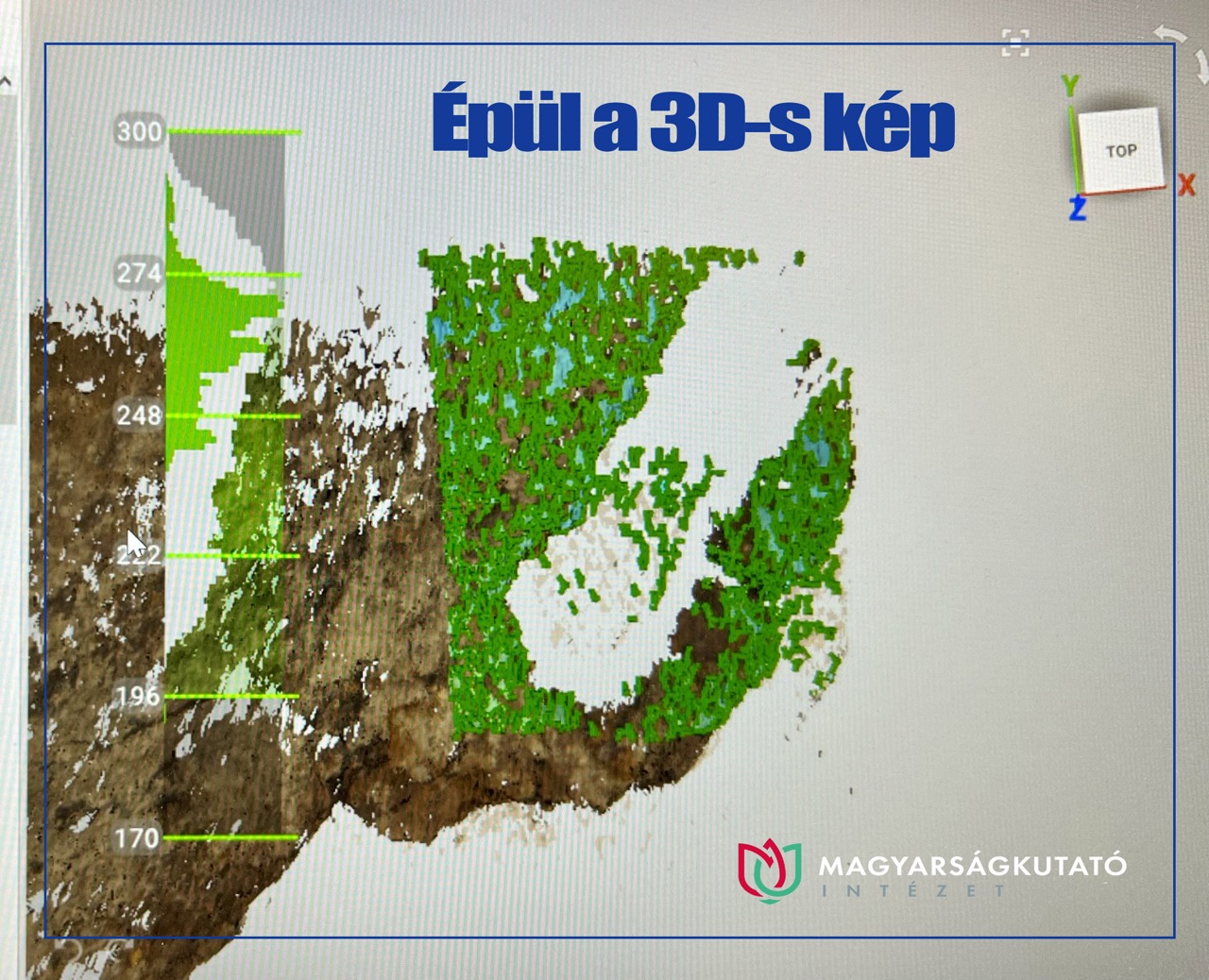 After the construction of the digital model, which is currently being scanned, the second phase begins: the physical restoration of the cauldron. Thanks to the digital scanning, not only the finished, restored state of the object will be visible, but also the state in which it was found - as we strive to document all the work processes in the best possible way, in order to ensure that the world's first large cast iron cauldron of this size can be seen by as wide a public as possible.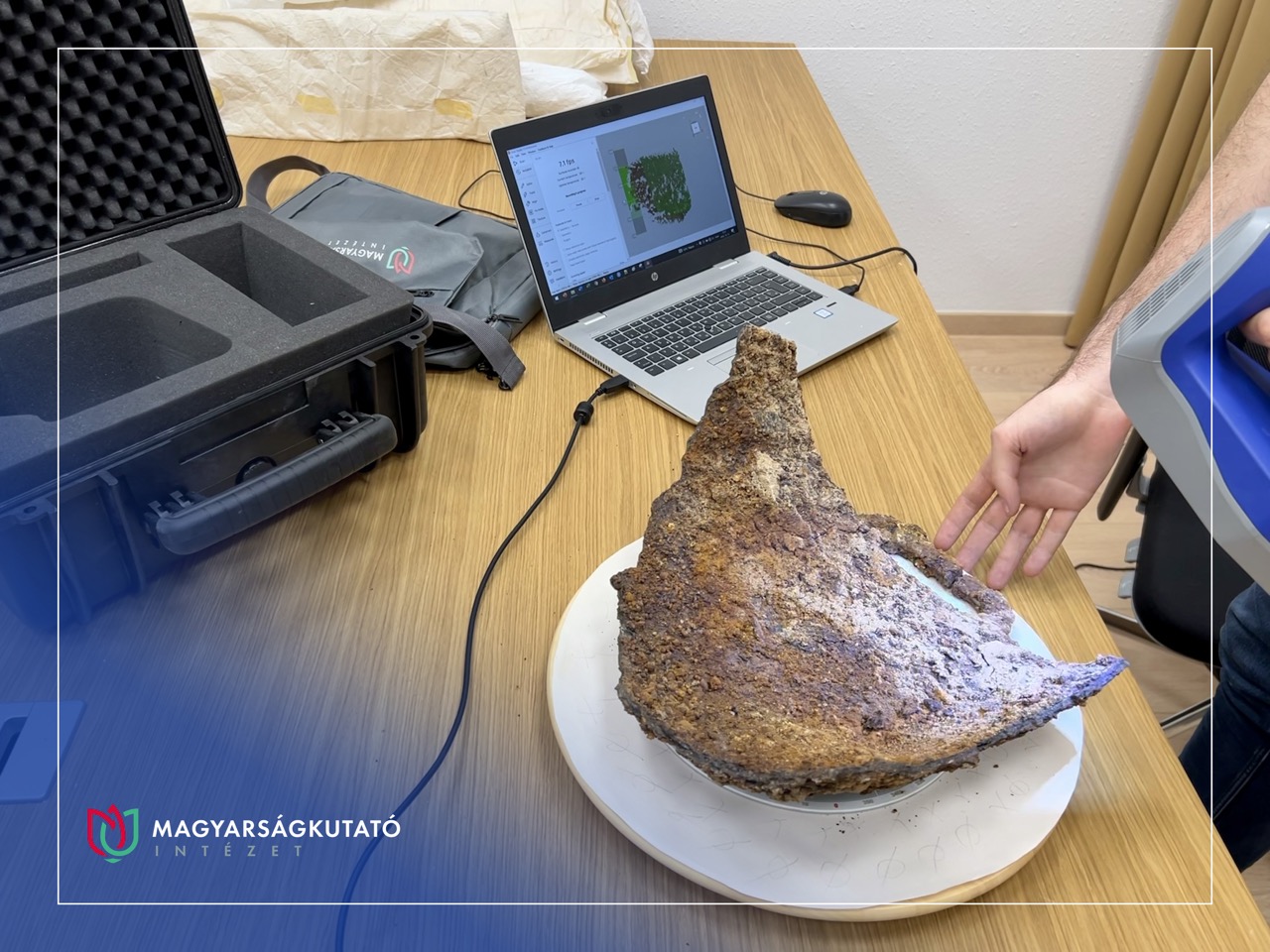 The third stage: the display of the cauldron to the public in the exhibition hall of the Institute of Hungarian Research.
The fourth stage is to return the Hun cauldron to Mongolia, to the Archaeological Research Institute of the Mongolian Academy of Sciences, where the ancient Hun artefact will also be exhibited.
Thank you very much for following our work!