Salute to the heroes
written by: MKI
published: 07 February 2023
---
Dr Gábor Horváth-Lugossy, Director General of the Institute of Hungarian Research, laid a wreath of homage at the Sváb Hill monument to the heroes fallen in the two world wars. Exactly eighty years ago, the so-called Don disaster occurred, which left an indelible mark in the memory of our nation.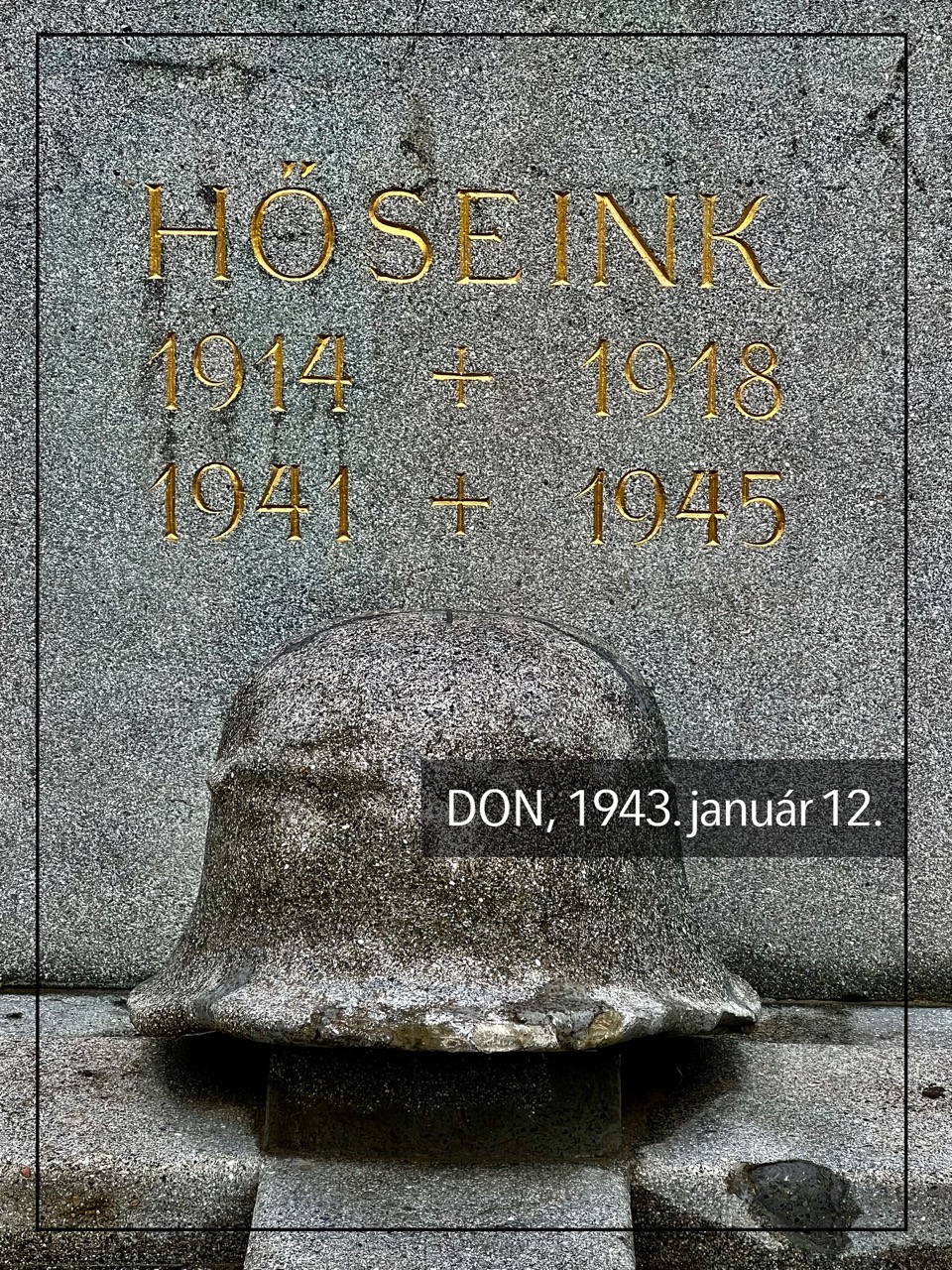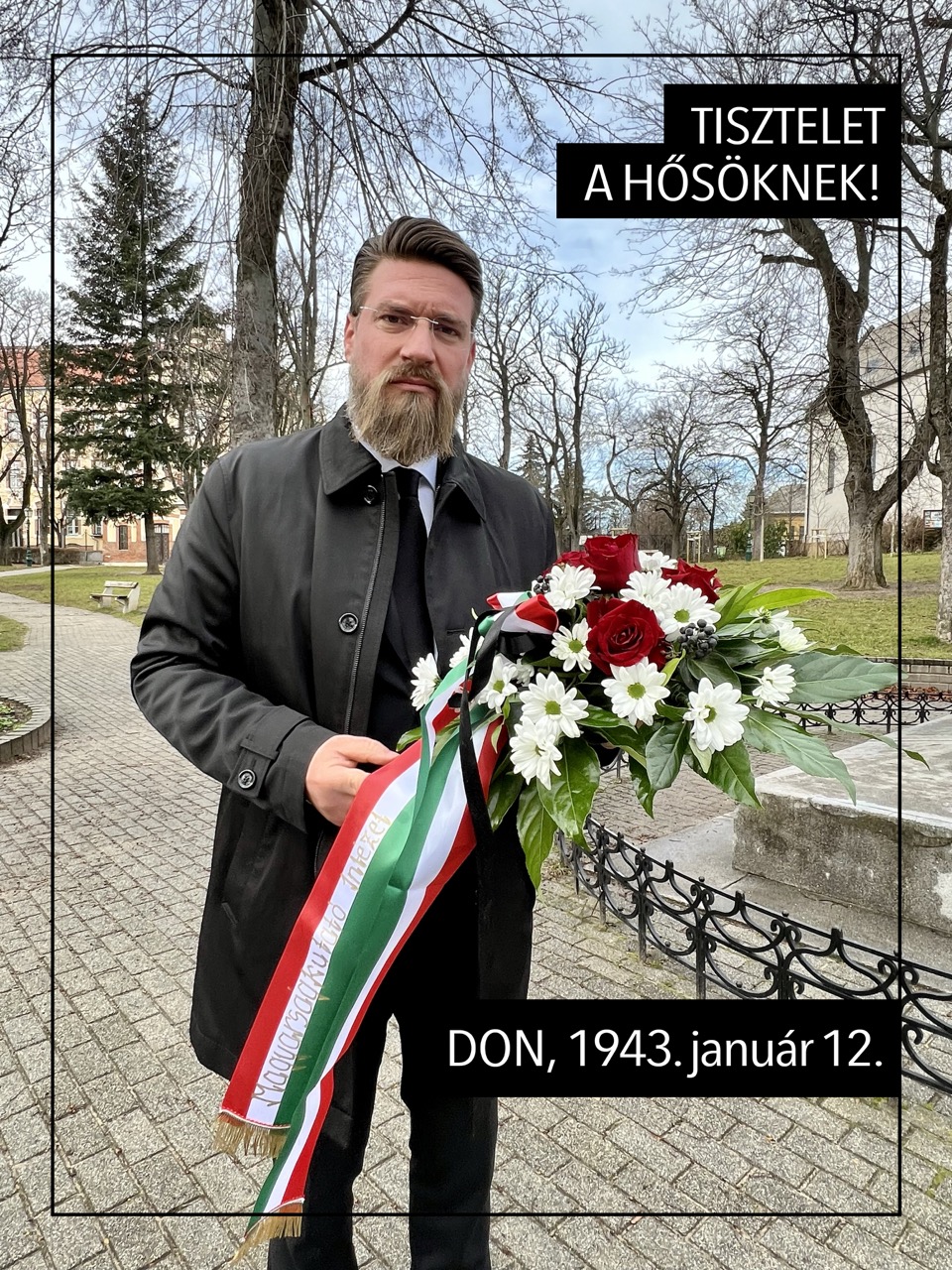 The Soviet troops broke through the Hungarian front line in the Don Bend on 12 January 1943. The strength of the almost 200 000-strong Hungarian 2nd Army, which initially held out heroically, was consumed by inhuman conditions, hunger and extreme cold. Almost 120,000 of the army's soldiers and conscripts were killed, wounded or taken prisoner of war.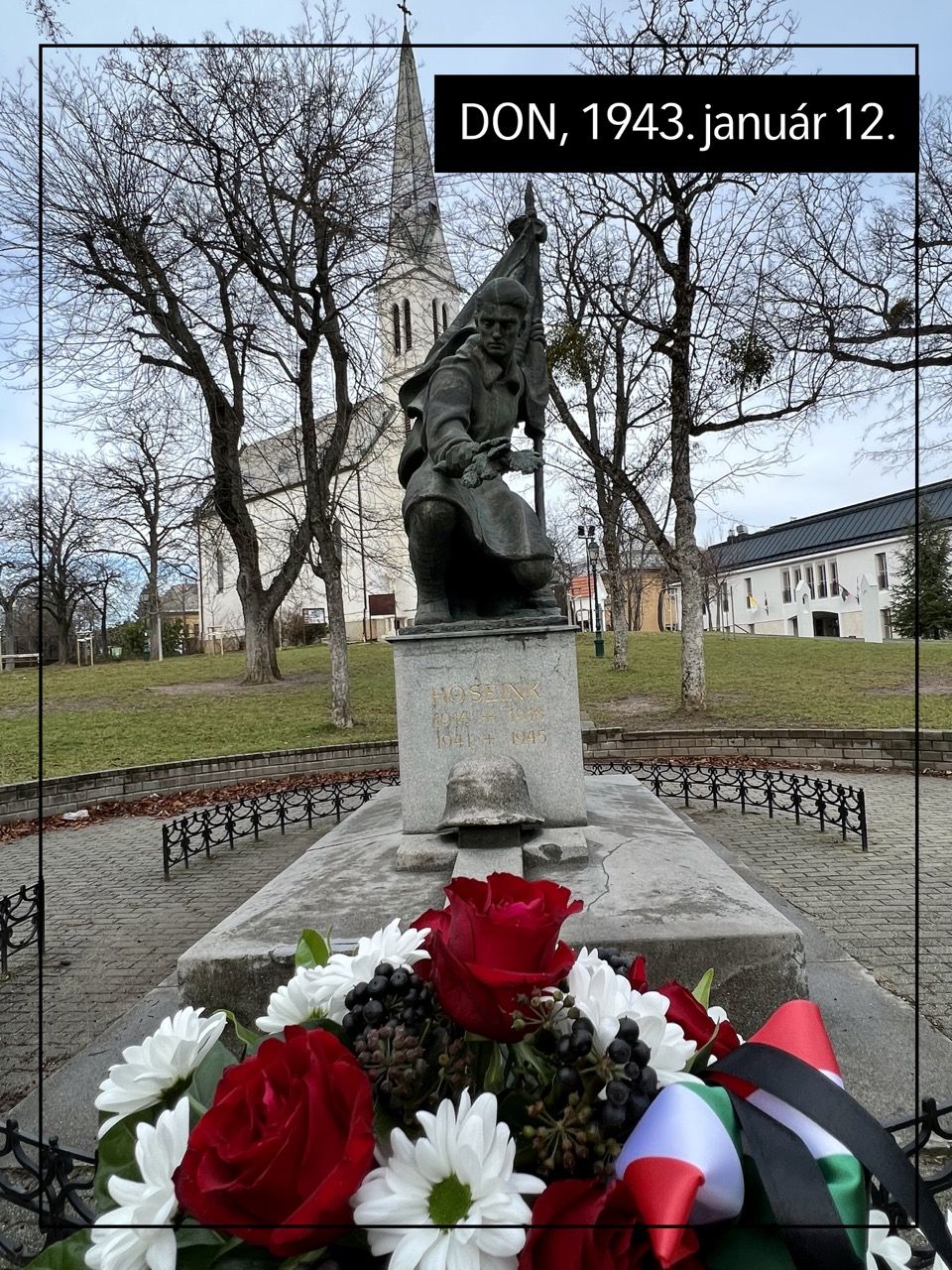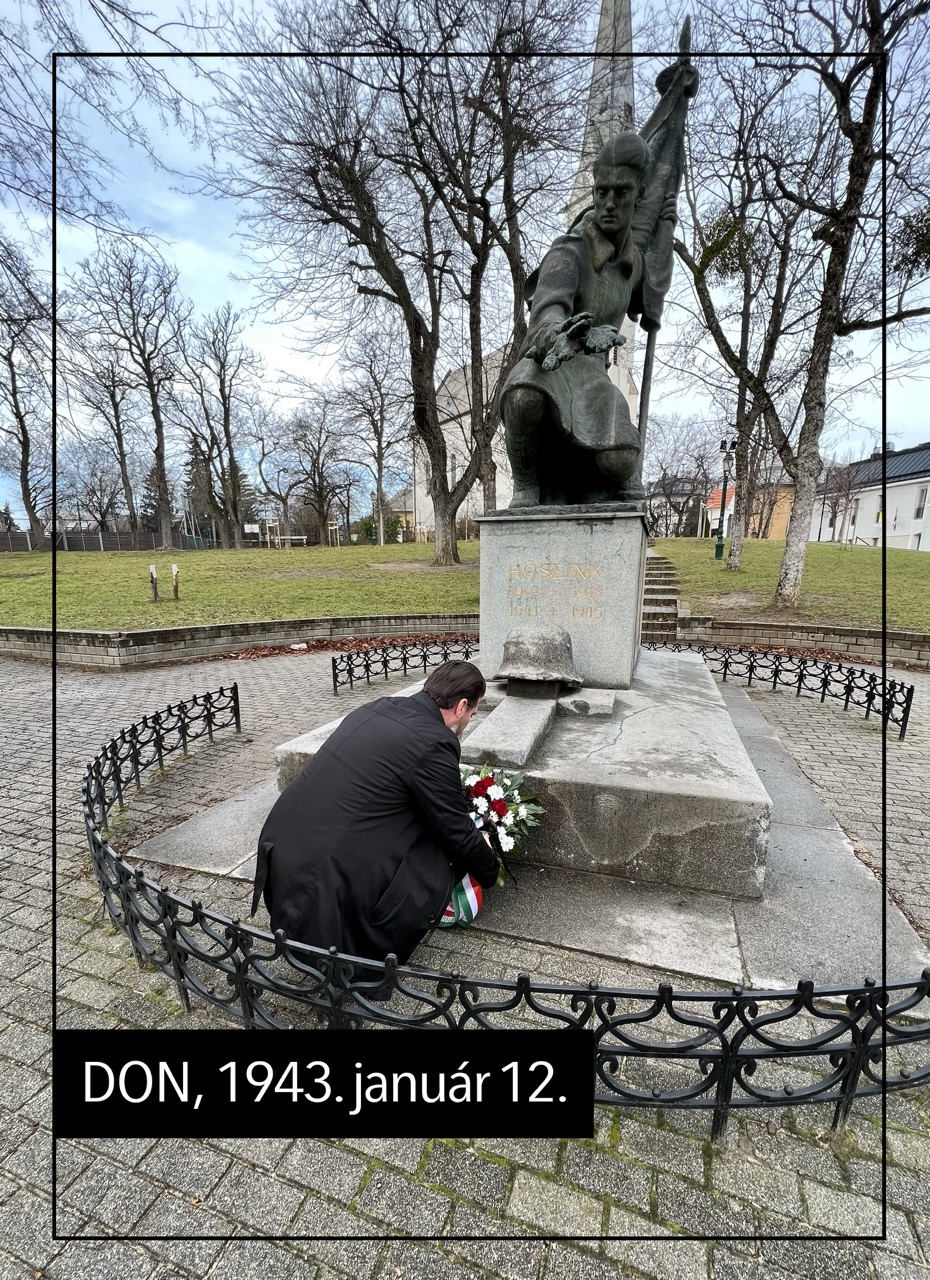 Read the article written by Zoltán Babucs on our commemoration today here. 
On Saturday, M5 TV's "History" programme at 20:00 will focus on the Don military operation and disaster, with the participation of our senior researcher Zoltán Babucs.