INSTITUTE OF HUNGARIAN RESEARCH PAYING TRIBUTE TO BÉLA BARTÓK
written by: MKI
published: 08 December 2021
---
After the wreath-laying ceremony, Gábor Horváth-Lugossy, our Director General spoke to Gábor Vásárhelyi (Béla Bartók's successor), who said that one of the most important things to clarify about Béla Bartók's life and his intellectual legacy as a composer, pianist, folk music researcher, folk music collector and music academy teacher, among others, is that posterity should know that Béla Bartók never emigrated from Hungary and never renounced his homeland.
Gábor Horváth-Lugossy, together with Bartók's family, laid flowers of respect, remembrance and gratitude on the 76th anniversary of the death of the musical genius from Nagyszentmiklós.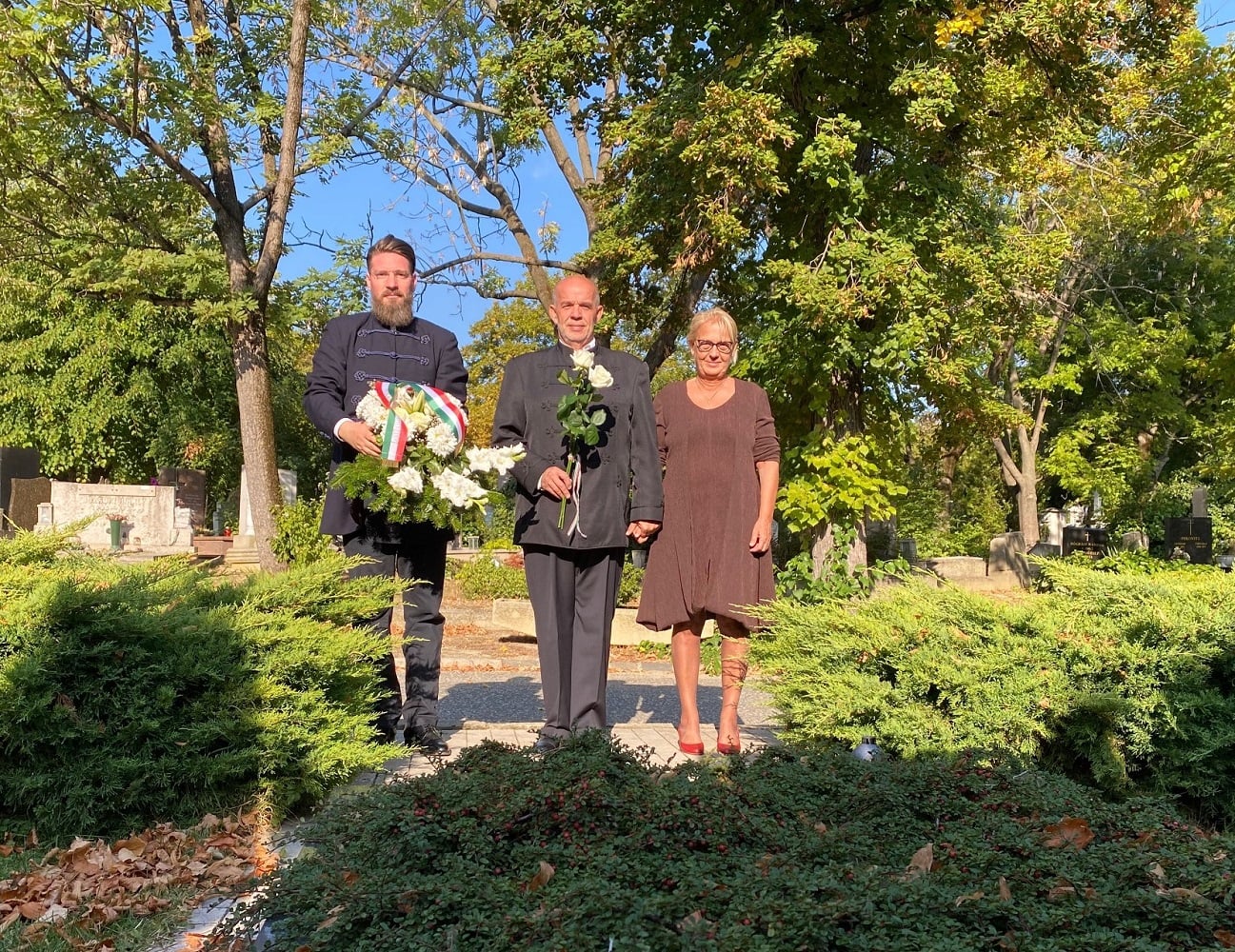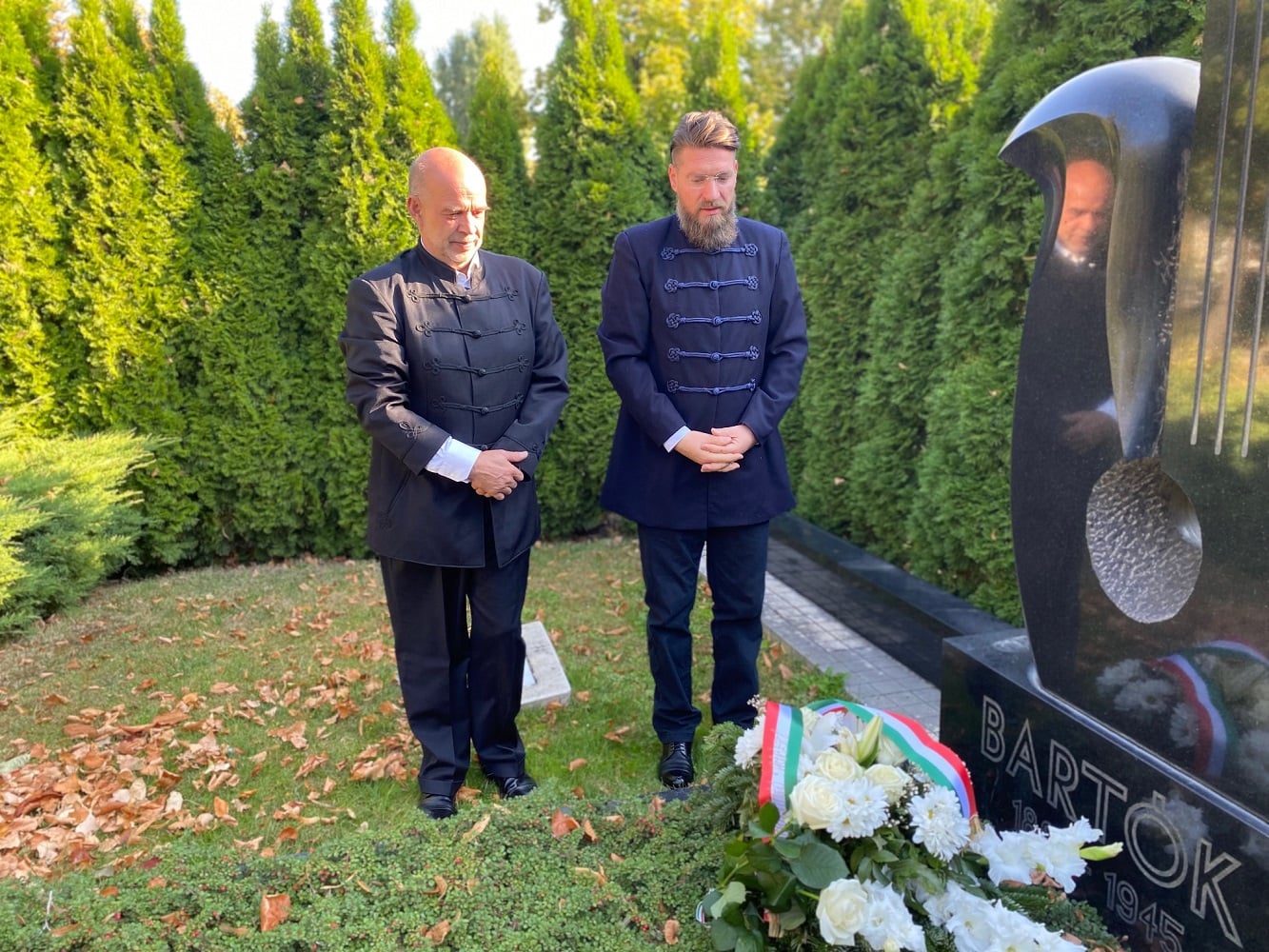 Bartók went to the USA on a one-year study and concert tour, but World War II and his serious illness prevented him from returning home. As long as his health allowed, he wanted to return home with the help of the Hungarian Consulate and then the Italian Consulate. However, his visa application was processed.
In the last year of the war, the Soviet invasion and the Communist dictatorship he had foreseen, as well as his deteriorating health, meant that, much as he would have liked to, he could no longer travel home to Hungary.